Your complete tooling provider
Kota Cutting Tools
Machining & Cutting Tools
Kota Cutting Tools Sdn Bhd offers a wide range of products for cutting, threading, chamfering and deburring. Our headquarter is strategically situated at Puchong, Selangor, Malaysia. We differentiate ourselves by providing the best quality of cutting tools alongside competitive prices to fulfill our customer's requirements.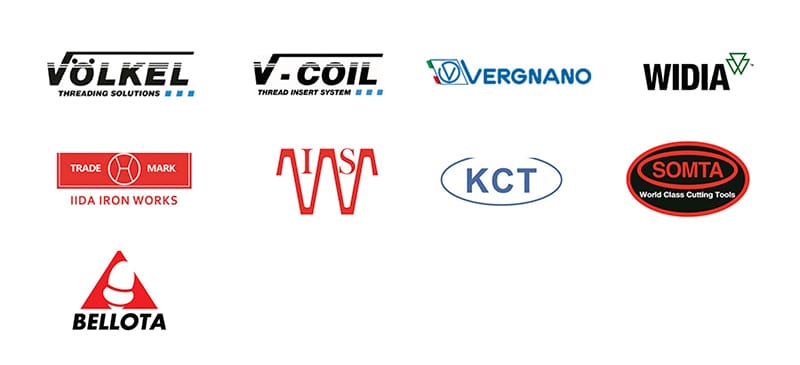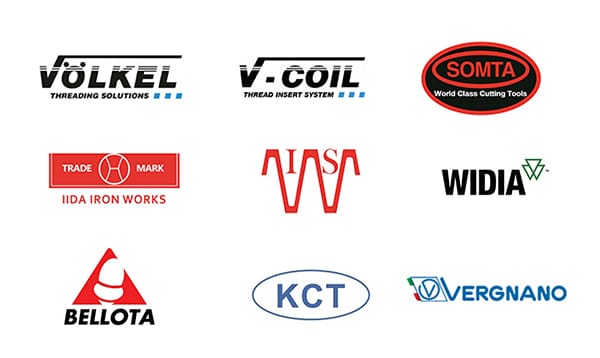 Get the perfect machining tools for your industry.
Get answers to common questions about us
Need tooling recommendations?
Kota Cutting Tools has more than 25 years of experience in machining and tools. If you faces difficulty choose the right tools for your machine, talk to our engineering experts.
High Quality Stainless Steel or Carbide is better?
Choosing the right tool typically comes down to what cutting tool material, geometry, and coating. The correct tooling material can effective at breaking the workpiece material's metallurgical bonds while withstanding the heat and abrasiveness generated during machining.
How long can a good quality tooling lasts?
There are key differences in machine tool construction and design. Some tooling solutions perform well in the short term. While some are solutions crafted for the long haul and, ideally, designed for a particular application. They actually cost less to operate over time based on zero to minimal downtime for machine failure, longer tool life, and less scrap—along with a predictable, reliable workflow and process.
Do you provide delivery ?
Yes, Kota Cutting Tools provides reliable delivery of cutting tools. We ship locally and internationally. Contact our customer service for more information.
I need urgently. Do you have ready stock?
We have ready stock for most of them. Occasionally, some items may be out of stock. You may check with our sales person for stock availablity.
My tools wear out too fast. What should I do ?
Every tool will experience tool wear at a certain point in its life. Excessive wear will show inconsistencies and have unwanted effects on your workpiece. Tool wear can also lead to failure, which in turn can lead to costly repair, rework, and scrapped parts. To prolong tool life, identifying and mitigating the various points of tool wear is crucial.